Join our exclusive cooking class to learn how to realize typical recipes from a truly Sicilian granny
Italian grandmothers cook well, Sicilian ones even more! 
Live an immersive experience discovering the taste of iconic dishes of traditional Sicilian cuisine, thanks to an exceptional guide: a grandmother who inherited the recipes from previous generations of family's women.
You will learn how to make the famous typical Sicilian recipes, including fresh made traditional cavatelli, meatballs and cannoli.
You will taste all that sitting at the family table and experiencing a rich Sicilian meal that evokes the traditions of the old Sicilian noble families.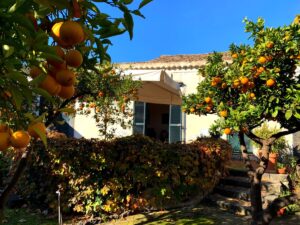 This is in fact an exclusive cooking class taking place in an old noble house from the 1700, surrounded by a citrus garden at the base of Etna.
Join our experience to live a few hours as a true Sicilian.
Live, taste, enjoy your sicilian experience!