Join our gastronomic tour of Rome perfect for those who are getting into the food and wine world and for food lovers!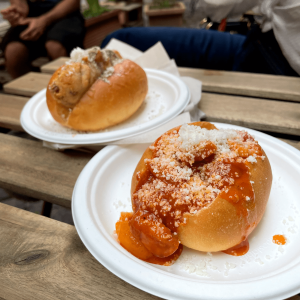 "When in Rome, do as the Romans do" 
If you want to discover an authentic and genuine Rome, tasting the food and wine specialties of the city in the places where Romans usually go, that's the tour for you! 
In this walking gastronomic food tour in Rome you'll discover the rarities, the story and the secrets of the Eternal City, sampling the iconic food of authentic Romanism.
Among the peculiar alleys of Trastevere, the streets of the historic Jewish ghetto and the evocative views of Campo de' Fiori you'll taste traditional Roman delicacies, in a complete gastronomic journey from salty to sweet.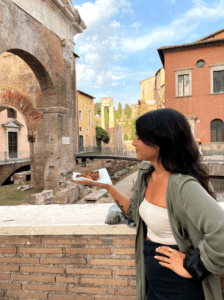 You will get in touch with Roman flavors far away from tourist places and from "commonplaces", starting from the crunchy artichoke alla Giudia, passing through the famous pizza and mortadella (and much more!) till one of the best ice cream in the city.
Join our gastronomic food tour in Rome and… eat like a roman!
Why to choose our gastronomic food tour in Rome:
It is a private food tour;

It is a fun and unforgettable experience;

It is ideal if you want to discover the authentic Rome;

It is an opportunity to try many different typical Roman specialties;

It is perfect if you want to eat like an authentic Roman in historic places;

You have a guide at your disposal for the whole experience;

It is suitable for children;

The food tour takes place in the center of Rome, between the neighborhoods of Trastevere, the Jewish Ghetto and Campo de' Fiori.
Our gastronomic food tour in Rome includes: 
Numerous tastings of typical Roman specialties, including the famous pizza and mortadella and the Jewish style artichoke (Carciofo alla giudìa) in historic shops of the

Capitale

, tasting of local wines and an ice cream

Tour led by an experienced operator

At the end of the tour you will "carry in your pocket" some advice on other unique places to see.
If you like italian food tour, look at Trastevere Food tour, a tour in the characteristic roman district.