Discovering the traditional Roman food and local wine in an evocative 18th century farmhouse.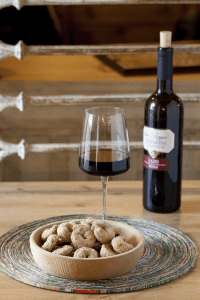 Cook and taste authentic Roman food and wine in an exceptional location!
In Cantina Cerquetta you will be greeted with a glass of wine and some local specialties for a tasty welcome.
The experience will then move to the cellar, where you will discover all the secrets of the winemaking process, guided by true wine artisans.
Upon returning from the cellar, the Chef will do a cooking demo to show, step by step, the preparation of wine donuts and typical Roman dishes.
Finally, you will have the opportunity to taste the dishes prepared together with the Chef in combination with a glass of wine.
Live, taste, enjoy with Insideat!
STARTING FROM 12 PAX