1 HOUR PASTA MAKING CLASS
Make Italian pasta in just one hour with Insideat!
Join our fun cooking class to learn how to make real fresh pasta with your own hands in just one hour in the center of Rome. The Chef will help you discover the secrets and recipes of Italian grandmothers and will teach you how to make real pasta with your own hands at home and amaze everyone with a delicious first course.
After the cooking class you can enjoy pasta with a sauce of your choice, among the great classics on offer, like a true Italian.
During our food experience you will also be greeted with a welcome drink and pampered with a final dessert, to make you enjoy a typical Italian meal.
Live a delicious hour of fun with Insideat!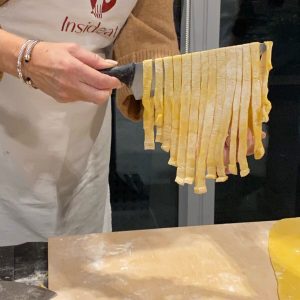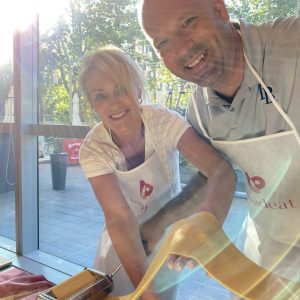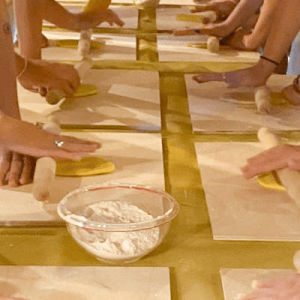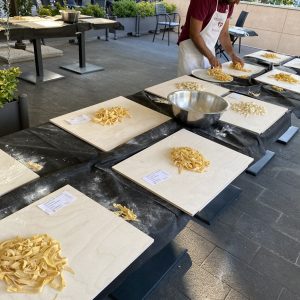 Why choose the one-hour pasta class: 
It is a fun and unforgettable experience;
It is ideal if you want to make the real one by hand;
It is perfect if you want to eat pasta like a real Italian;
You have a Chef at your disposal for the whole experience;
It is suitable for small and large groups;
It is suitable for children;
The cooking class takes place in the center of Rome;
The one-hour pasta class includes:
Welcome appetizer with drinks and appetizers
Italian pasta cooking class with the Chef
Pasta fettuccine with Italian tomato sauce; dessert and drink
Live, taste, enjoy your 1 hour pasta class!

italian – english –
Private experiences in Portuguese available upon request