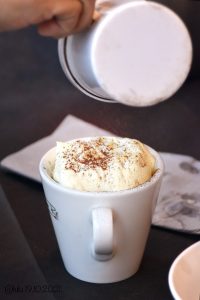 Discover the best cooking class in Rome! Joining a cooking class in Rome is the perfect way to live the best italian food experience… an immersive travel in the traditional roman cuisine, available also for small groups!
Our cooking class takes place in our cozy cooking lab, where you'll be greeted by our bartender with a bubbly italian drink.
Here, started from flour and eggs, helped by our italian chef, you'll learn how to make handmade pasta and stuffed ravioli from scratch, seasoned with the most traditional roman sauces.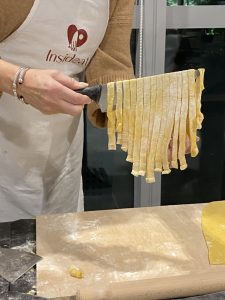 Last but not least, make and eat your own perfect tiramisù, declining the traditional recipe with a selection of tasty ingredients!
Let yourself be pampered in our cozy restaurant or at the outdoor terrace to enjoy the fruits of your labor. Join our social table, enjoy the roman wine with your new friends and ask your chef all the tips and tricks about Italian Food in one of the best spots in the Eternal City.