New Year's Eve, all over the world, marks the end of a year and the beginning of a new one, where everything is yet to be discovered and experienced.
However, before this year ends, we have decided to tell you about the dishes and traditions that characterize the evening of December 31st for a true Sicilian.
Here are the traditions to be respected to welcome the new year.
A self-respecting party must begin with many appetizers and be accompanied by good wine. On New Year's Eve on the Sicilian tables you can find olives, cold cuts and cheeses, caponata, meatballs of all kinds, canapés, panelle, croquettes, arancinetti, prawns and … so on and so forth! (Discover our food tour here to discover and taste of real Sicilian street food!)
The New Year's Eve menu goes on with fish or meat. There is only one rule to be followed: plenty of food!
If you are in Sicily, to finish your dinner on a sweet note you can enjoy a wide selection of pastries and also the characteristic "cesta pu scacciu" or "cannistru", a basket of dried fruit that will keep you company on the table for the rest of the meal during card games.
Just before midnight, off the cards to prepare for the arrival of the new year. How? We are going to tell you right now!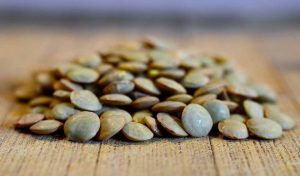 The ritual involves the consumption of food associated with propitiatory powers such as grapes or lentils, since their rounded shape resembles that of coins. This tradition has been carried on for decades to ensure prosperity and economic gratification in the new year.
On the other hand, if you are hoping to expand your family, we suggest you peel a pomegranate and eat its grains at the stroke of midnight.
The reason? This particular fruit is considered to be the symbol of fertility.
Three, two, one…. Happy New Year!
After this moment there will certainly be fireworks, but the noises you will hear in Sicily will not be due only to that. In fact, it is customary to throw old and broken things (such as dishes or appliances) from the balcony to make room for the new.
Definitely a dangerous habit, but it represents what the New Year means for everyone: get away with the old and make room for new things!
Here's how the New Year is celebrated in Sicily and what are the traditions to best welcome the new year.
Trust me, it is better to respect them to ensure some luck!
Wishes of a year full of luck and, of course, great food in good company from Insideat!