Traditions and origins of a Christian holiday that brings together children for surprises and adults with lunches!
Easter is by far one of the most relevant holidays for the Christian religion, because it celebrates the resurrection of Jesus, that according to the Holy Scriptures took place on the third day after his death.
There is no "fixed" day to celebrate Easter, but it changes from year to year depending on the lunar cycles: it falls on the Sunday following the first full moon of spring, thus also determining two important liturgical times which are Lent and Pentecost.
The same feast is also celebrated in the Jewish religion, but with a different meaning since they celebrate the miraculous liberation of the Jews from Egypt. At the time to celebrate, they prepared bitter herbs, lamb and unfermented bread, while today there are other symbols.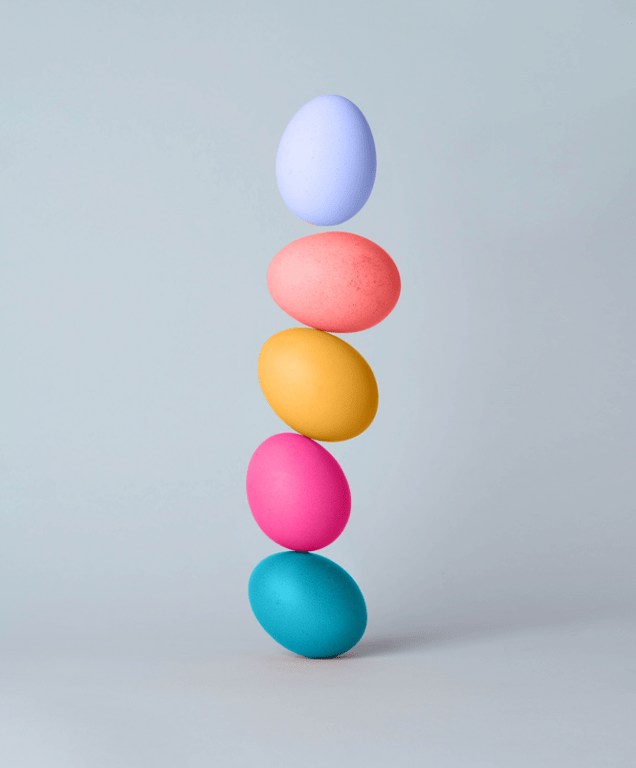 The symbol par excellence of Easter is the egg, but its origins are Christian?
Actually not.
In fact, the egg seems to be a tradition inspired by the people of the ancient Persians, who exchanged simple chicken eggs as a good omen for the advent of the spring season.
The egg was a symbol represented a new life.
It is therefore understandable that Christianity made this symbol of rebirth and life "its" to represent the feast that celebrates the resurrection of Christ.
But why are the eggs decorated or very colorful?
To answer this question, we still have to take a few steps back in time, and go back to Middle Ages. It is in this period that the first decorated eggs originated, since in Germany and in Scandinavian countries the custom of giving colored eggs as a gift for the Easter breakfast began to spread.
Also, in the Middle Ages, fake "eggs" began to be created with precious ornaments such as silver. They become so popular that even Edward I of England commissioned 450 gold-coated specimens to celebrate this holiday.
More or less, especially if we refer to the eggs of the Russian jeweler and goldsmith, Peter Carl Fabergé, who lived between 1800 and 1900. Its fame is mainly due to the creation of these extremely rich and decorated "Easter eggs" of every luxury. The first egg was created in 1885, a subcommittee of Tsar Alexander III of Russia as an Easter surprise for his beloved wife.
The first contained an entirely golden yolk with other surprises and jewels. His wife was so happy that Fabergé was appointed court jeweler and was commissioned to make an egg every year for Easter with a different surprise. Today many of these eggs are preserved in several museums, while some have been scattered.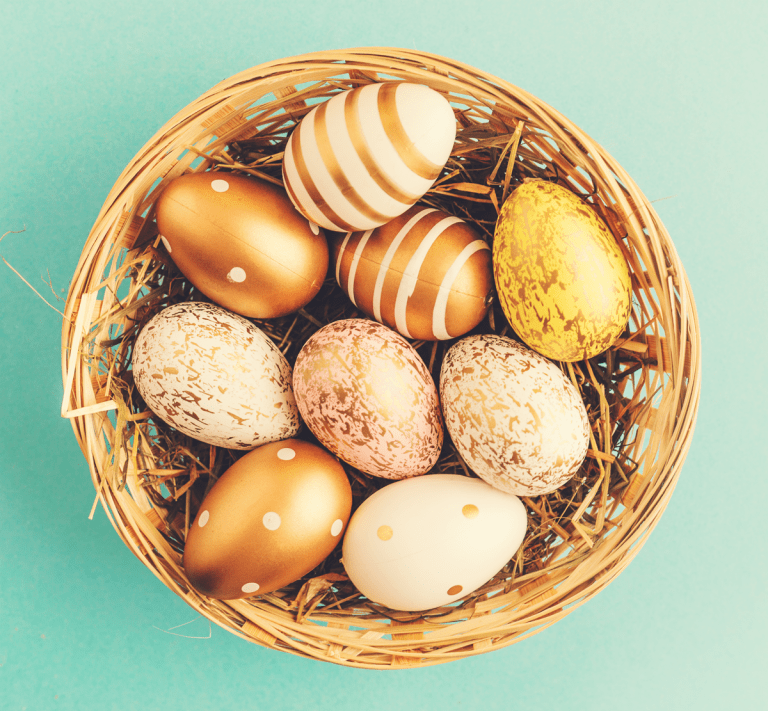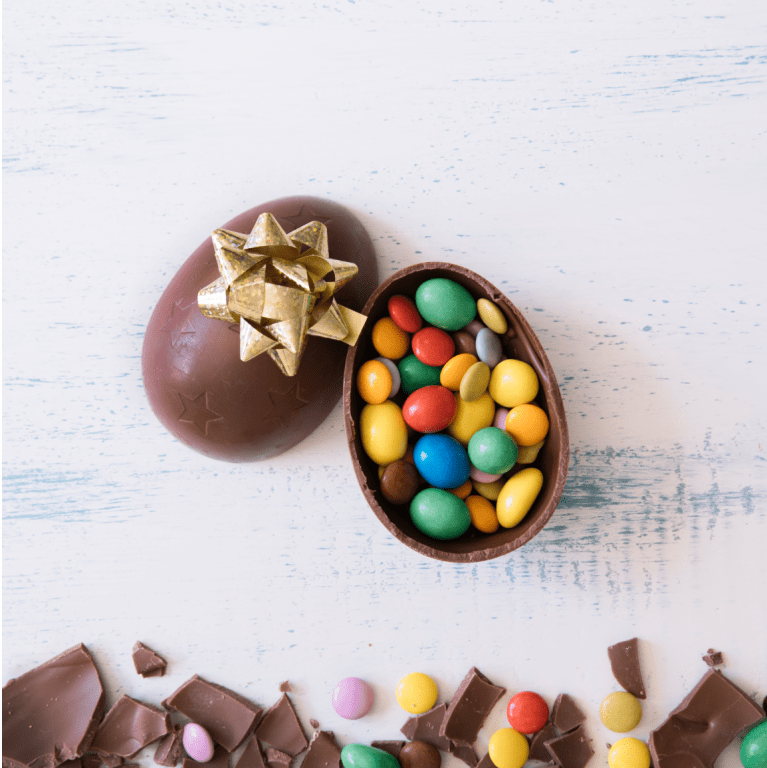 We have to go a few years ahead to see the first entirely chocolate eggs filled with surprise, now an inevitable element on our tables to celebrate this anniversary.
The real origins of the product could go back to the court of Louis XIV, where the eggs, however, had no connection with the holiday and above all were slightly different from those we eat today, since they were "full" of chocolate, no surprise!
It is believed that the idea of Easter eggs as we know now comes from those famous Fabergé gold eggs.
More precisely, during the 1900s thanks to industrial production, it was decided to replicate this chocolate product in series, making it available and usable for everyone.
Not really the golden yolk, but we are satisfied with the chocolate, right?
For all lovers of salty, don't worry! Easter is also famous for its abundant "breakfasts".
In Lazio they usually wake up and start the day of celebration with salami and hard-boiled eggs, in Campania with casatiello, Neapolitan salami and hard-boiled eggs, while in Umbria they spoil themselves with Easter cake made with cheese and capocollo.
If you are curious to try something new, we leave you the typical recipe of the Umbrian Easter Cake.
Type 0 flour, 500 gr
Eggs, 3
Grated Parmesan, 100 gr
Pecorino, 150 gr
Brewer's yeast, 1 cube of 25 gr
Fresh whole milk, 200 ml
Soft cheese, 250 gr
Extra virgin olive oil, 200 ml
Sea salt, to taste
In a bowl, dissolve the brewer's yeast with the warm milk.
Arrange the flour on a work surface, add the eggs, salt, oil, yeast dissolved in milk, parmesan and pecorino cheese.
Mix all the ingredients, by hand or with the mixer, until you get a soft dough. Once obtained it, cover the dough with a cotton cloth and let it rise for a couple of hours.
After the necessary time, add the cheese cut into small pieces, mixing well. Place the dough in a mold of 18/20 cm in diameter and at least 10 cm in height previously buttered and lined with parchment paper: the dough must not exceed half of the pan. Cover it again and let it rise for another hour.
Finally bake in a hot oven at 180 ° for 45 minutes or until the browning becomes perfect. Once ready let the cake cool it and serve it.
It can be said that at Easter, as in many holidays, food is the master. Let's be honest though, we will all be tired of sitting until 4 in the afternoon still waiting for the third second side dish, but … will you leave me a piece of egg that I still have to taste?