Discover the difference between two tipycal recipes made with artichokes!
Renamed "the king of the garden" it is among the typical Roman specialities, which you can taste in all the trattorias in two versions "Alla Romana" and "Alla Giudia".
But you can also find them already cleaned and ready to be cooked, in the markets of Rome (Find out which ones here).
The best quality one is of the Lazio region, called "violet", round-shaped without thorns. Characterized by a green colour with purple hues.
 Artichoke "alla Romana" vs "alla Giudia", which one is the best? We'll make everything clear!
From traditional peasant dish to town speciality: the Roman-artichoke
The ancient recipe of peasant origin involves the use of whole artichokes with long stems, which after being seasoned with chopped herbs, are stewed upside down in a pan until completely cooked.
The peculiarity of this recipe lies in its softness and the balance of flavours, thanks to the perfect mix of garlic, parsley and mint.
This ancient peasant recipe comes from the town of Cerveteri, Campagnano and Ladispoli, as the only areas in which this variety of artichoke could be grown.
Not surprisingly, this variety is now protected by the IGP mark, as a certificate of quality and guarantee of origin of the Roman product.
Artichoke "alla giudia", the right reward after a period of fasting
The origins of this recipe are unclear, but legend says that in the 14th Century, Jews were forbidden to live in the same places as Catholics.
They lived in the Ghetto, one of the most characteristic neighbourhoods of Rome.
The Jewish cuisine, tasty and very refined, is in fact characterized by the use of local ingredients: the Artichoke
The original recipe, handed down to the present day, provides that the artichoke is fried in olive oil, upside down, twice. 
It opens and takes the shape of a large gold flower, leaving the leaves with perfect crunchy consistency.
It is said that this recipe was originally consumed at the end of the "Yom Kippur" celebration, a period of fasting, as a symbol of regret for one's sins.
The name of "artichoke alla giudia" was, however, attributed by the Romans who fell in love with this recipe and made it their own.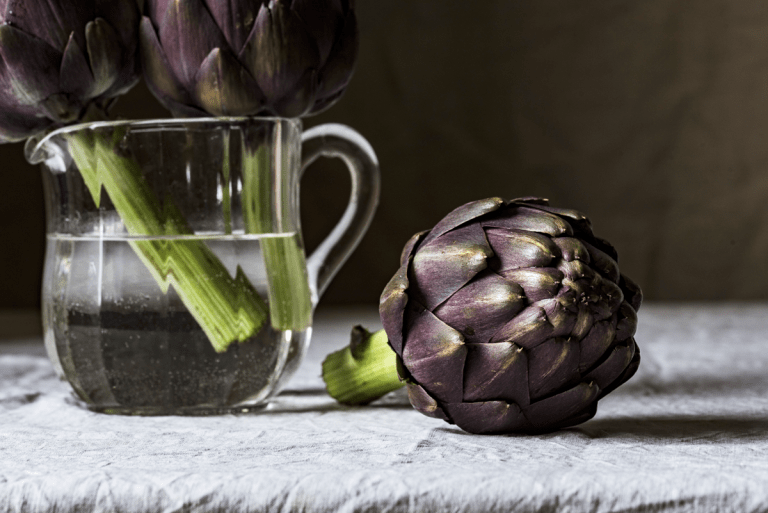 From a single product, two recipes with a strong identity
See you for the next discovery, Ciao Insideaters!