We all know it: For Romans, Carbonara is not just a plate of pasta but a way of being.
The same goes for pizza with "mortazza", supplì, cornetti and "bombs" with cream at night, artichokes alla Giudia, and pizza scrocchiarella: red, thin and very greasy.
But there is more! Let's find out all the curiosities about "Roman" cuisine!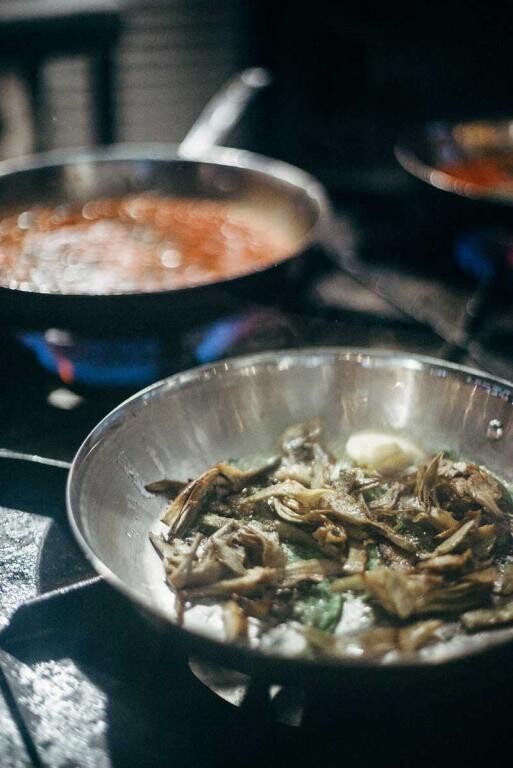 "The quinto quarto" (offal): the king of the Capitoline gastronomic tradition.
Popular and sincere: traditional Roman cuisine is the business card of its people. A poor but nutritious gastronomic tradition, born between the countryside, the sea, and the Jewish ghetto. Traditions born from waste and imagination.
Despite its colorful variety, there are ingredients that cannot be ignored. Among these, "Quinto Quarto" undoubtedly stands out.
Today, valued in a gourmand way by the new Osteria 3.0.
It has represented for centuries the only source of livelihood for less well-off families. Its name, which literally means Fith-Quarter, derives from the fact that the two hindquarters of the vaccine and bovine cuts (the most valuable ones) were distributed among the aristocracy. What was left, was sold to the poorest people for two pennies in the slaughterhouses.
This was how the tail, tripe, cheek and entrails found their right redemption.
A "riot" of flavors that have given to the gastronomic of our country exquisite dishes. Such as the famous Vaccinara tail, rigatoni with pajata, the lamb coratella with onion and artichokes and the famous "nervetti" with green herbs, still served today as an appetizer in the more traditional Osteria.
First course. Roman pasta. The King of the Roman cuisine.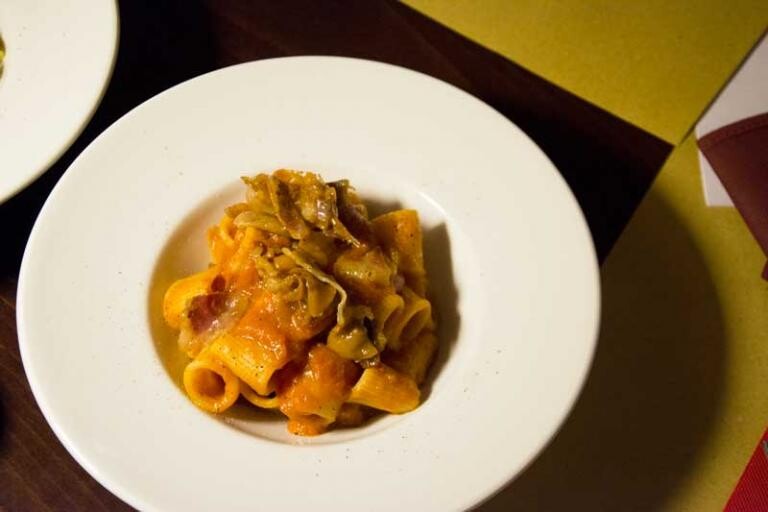 Among the dishes of the Roman tradition, it is impossible not to mention its tasty first courses.
We cannot exempt ourselves from naming the classic carbonara, gricia, cacio e pepe, ajo ojo and chili and penne all'arrabbiata. But space in the Roman gastronomic Olympus is certainly occupied by pasta and chickpeas, pasta and beans, rice and lentils, soup in broth of rays fish.
Gnocchi alla romana are once again one of our hidden gems, seasoned with butter and sage. They are prepared with semolina, cooked in the oven until they become golden and crispy.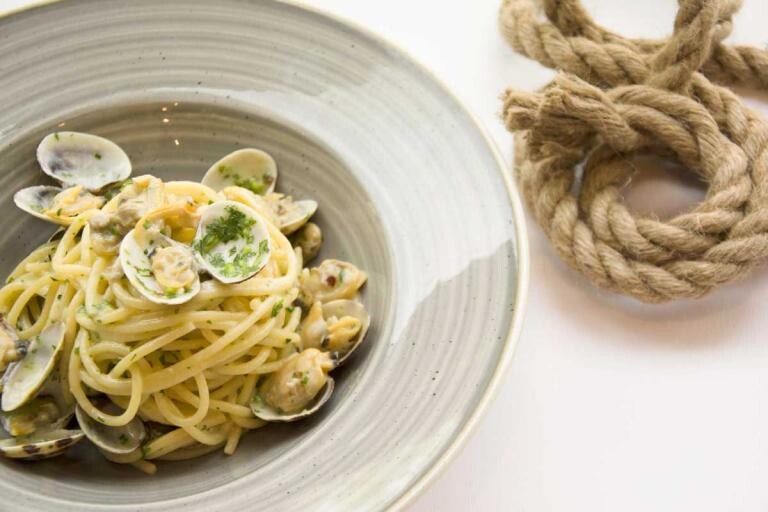 Among the meat dishes, we can find chicken and peppers, cacciatora, or diavola. The pig is celebrated in the famous porchetta d'Ariccia, a must during the popular Lazio festivals. Last but least the lamb scottadito!
Moving towards the sea, we meet numerous fish dishes such as Civitavecchia soup (to be accompanied with succulent golden fried bread!). Spaghetti with clams or cockles, and why not, a generous pocket of fried small fishes and cod to take away walking along the sea
Do you want to discover the other secrets of Roman cuisine?
Continue to follow our blog!