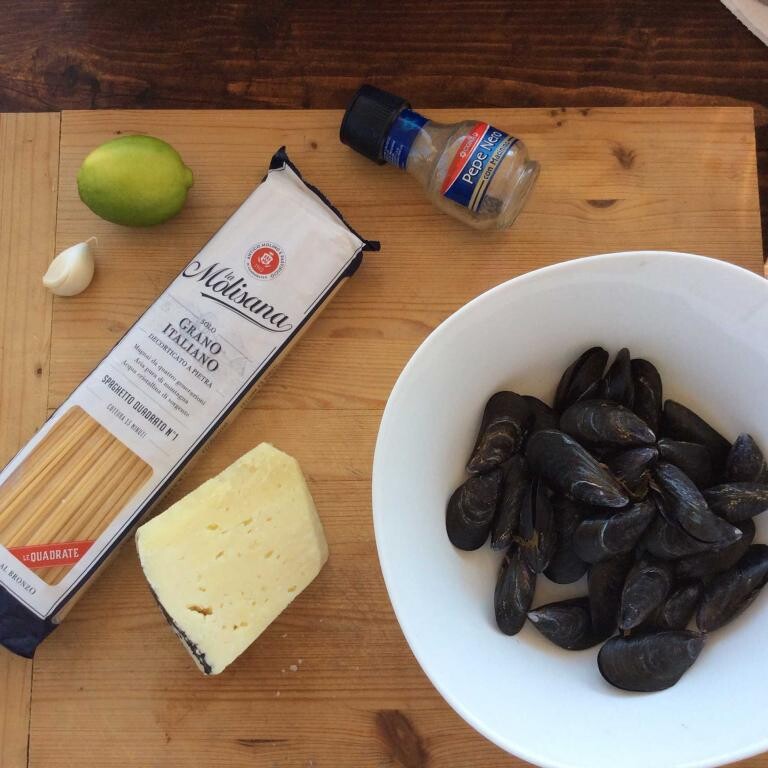 200g Pasta
500g Fresh mussels
1 Garlic
1/2 Lemon
50g Pecorino Cheese
1/2 Glass White/Prosecco Wine
2 Spoons Olive oil
Peppe to taste
Level: easy
Preparation: 15 min
Servings: 2 people
Note: Lime or Lemon
A quick, easy, inexpensive recipe that destroys the sacred dogma of never combining fish with cheese.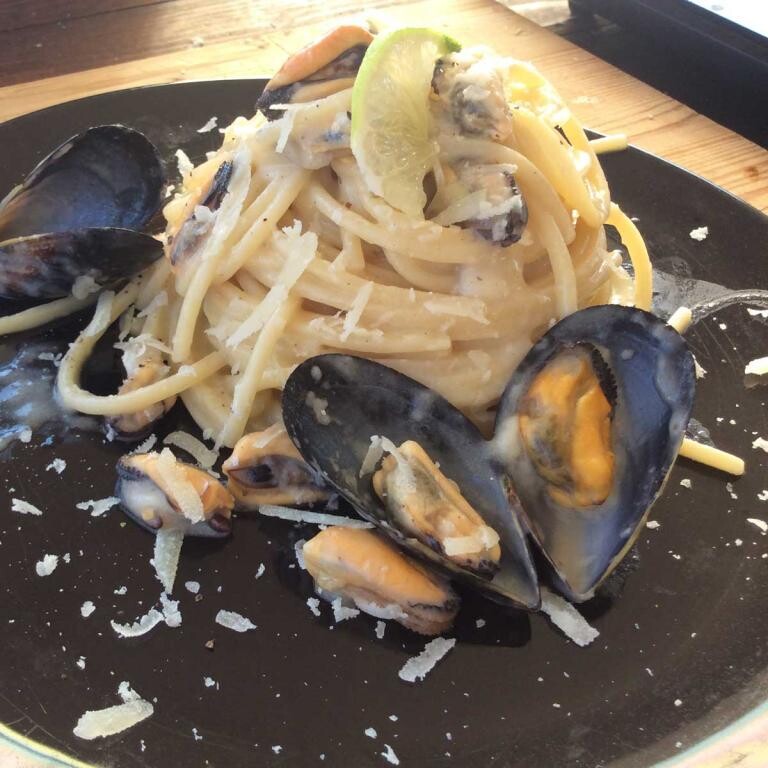 A dish I am particularly fond of. I tasted for the first time, do you know where? In Abruzzo, in the mountains! The beauty of Italy, you can wake up in the mountains and go shopping at the sea.
Mussels and Pecorino is like Elvis Presley's Jailhouse Rock. In three minutes, with a unique combination of ingredients and a sprinkling of "tambourine" we can compose our Rock n roll dish!
Thoroughly clean the mussels from the byssus (the mollusk beard)
Heat up pepper and 1 clove of garlic in 2 tablespoons of olive oil until golden (1min)
Add the mussels, cook them until they open (2-3 min)
Deglaze with half a glass of white wine or prosecco (sweeter)
Filter the broth and remove the mollusk from the shell
Cook the pasta in plenty of water (2.5 / 3l) with very little salt (1 tablespoon)
In a bowl, mix the grated pecorino cheese with 1 or 2 tablespoons of water at room temperature. Mix it until a uniform paste is obtained
Drain the pasta al dente (4 minutes before the time marked on the box)
Cook the pasta by adding the mussel broth and a little cooking water  a little at the time
When the pasta is ready, switch off the flame and add the mussels and the pecorino cream. Gently stir to create a uniform cream
Serve and add the grated peel (only the yellow part) of half organic lemon